Demolition Works & Method
Most common demolition techniques involve either Top Down demolition or External demolition method using manual workers hacking, mechanical or hydraulic excavators. Additional specialist methods include high-pressure water cutting as well as diamond blade or diamond wire cutting.
Controlled Demolition and Specialist Demolition Methods is ever evolving due to the building design, layout and location of the demolition works. Most of the time, building structures require a detailed Demolition Plan and no 2 Demolition Plan is 'exactly' the same due to the structural design and location of the buildings. Our Method Statement is specially designed for that particular building structure in that location.
Various demolition technics are specially designed for each demolition project and cost. Above all, Safety is the most important factor in practice in Multi Demolition Sdn Bhd.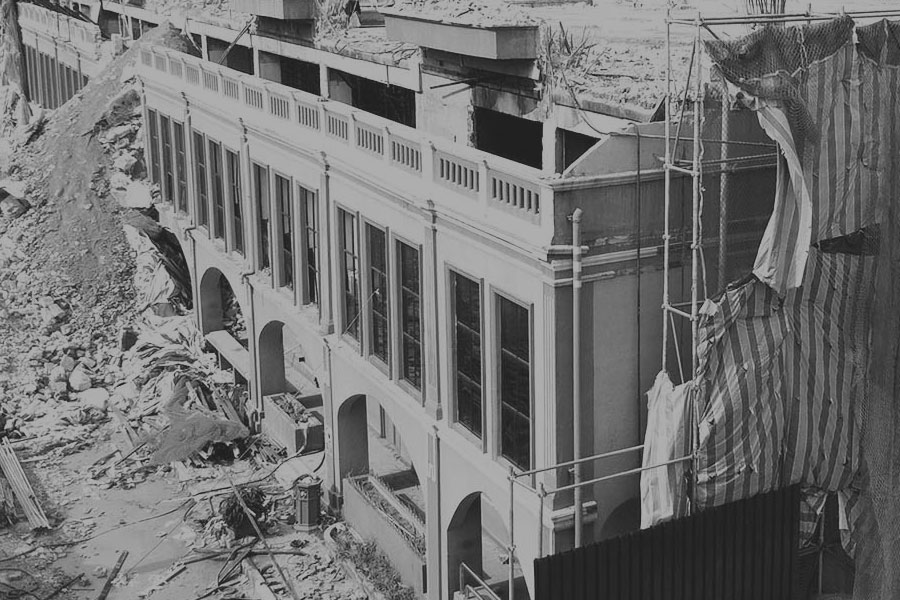 Hydraulic excavators have largely replaced cranes with wrecking balls in mechanical demolition, allowing for the process to be carried out in a much more controlled and efficient manner.
Excavators can be equipped with a range of different attachments, allowing for controlled demolition in a number of different areas. Hydraulic breakers, hydraulic shears, hydraulic crushers, grapples and magnets for example, can all be attached to an excavator to achieve the optimal solution for any demolition project.
Multi Demolition has all these interchangeable tools and we can provide alternative tools for completing demolition of various structures. Whatever your building demolition project, these interchangeable attachments ensure that you are always equipped with the right tool to complete the job as quickly, safely and efficiently as possible. The ability to operate and control and excavator from a safe distance has optimized Safety Standards in recent demolition works. Dangerous and risky structures and demolish from a distance with Long Arm Excavators. This has greatly improve the Safety Standards in demolition works.