External Demolition Method
External Demolition Method applies for demolition of low rise building that has ample working space. However, when this method is employed, the machines need adequate access, a firm and relatively flat base to work from, and can only work within the reach of their booms. The External Demolition method is not suitable for large buildings on confined sites, but it is good for masonry infill structures. The building is pushed over or crush in stages by a horizontal force from the machine. An arm is fitted to the lower boom or crusher instead of a bucket.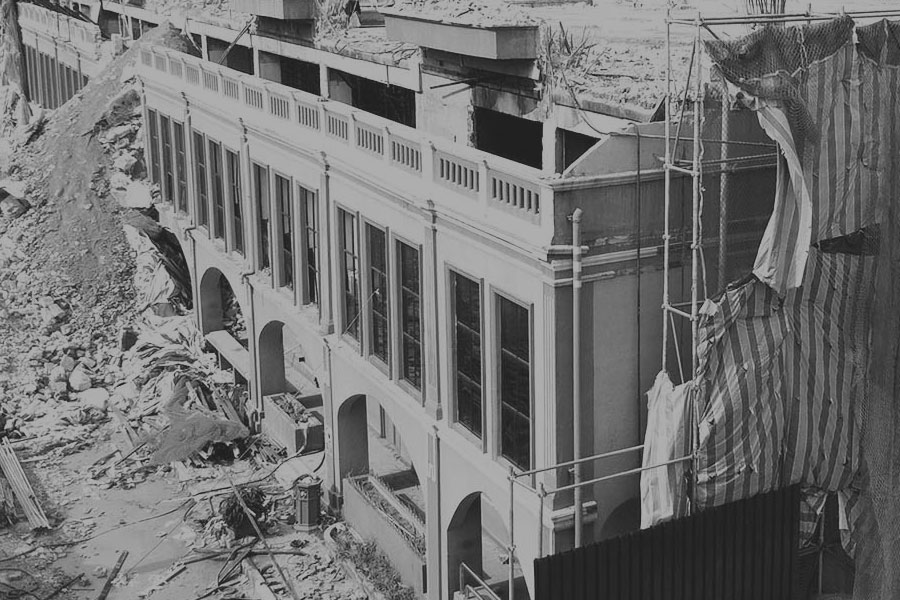 External Demolition Method using Shear or Crusher
Power shears may be used to crop and cut through concrete and metal such as reinforcing steel or beams, particularly where there might be a risk of fire, or where the more precise cutting of a torch is not required. An additional feature is the reduction in noise onsite. Care should be taken to ensure that any member to be severed is either effectively supported or, if to be allowed to fall, will not endanger remaining structures or personnel.
Power grapples may be used to handle waste material, either to move it about the site or to load other vehicles when disposing of the waste. As some debris resulting from demolition has a high density, care should be taken to avoid overloading the equipment. Damage to the equipment itself should be avoided. Avoid the risk of the machine overturning as a result of instability induced by a heavy load.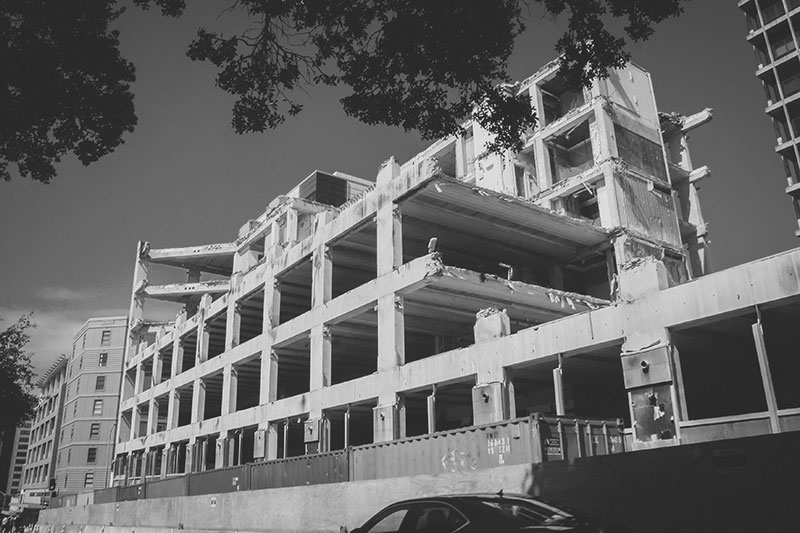 External Demolition Method using Long-Arm Excavator
A Long Arm excavator is defined as one that has a particularly long boom, allowing controlled demolish multi-storey or high structures to a safe height where conventional excavators can continue. Boom lengths can vary in size from 19 to over 50 meters and come with a variety of specialist attachments to allow the operator precision and accuracy during the demolition process.